Brandy's Services
Nails
$40 new set
$30 fill (no art)
$40 with art
$35 gel polish mani
$30 natural nail mani
$45 pedi
Waxing/hair removal
$10 brow wax
$8 lip or chin
$25 (& up) bikini wax
$50 Brazilian
$65 Brazilian complete
$50 full leg
$30 half leg
$30 arm wax
$20 back wax
Facials are all customized
$60 (50 min)
$85 (for 80 min)
Back treatment $65
Eye brow or lash tint
Brandy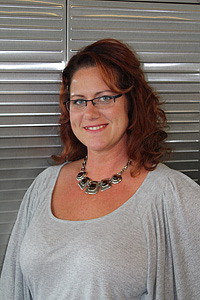 When I started my journey as an Esthetician I had no idea how my life would change. After six years sitting at a job that I was going no where in, I decided to finally take the plunge to do something I had only dreamed of before. With the support of my family and friends, I enrolled myself into A Cut Above Beauty College in Indianapolis. In 2006, I was officially a Licensed Esthetician. Specializing in full body waxing, make-up & skincare services.
My first experience was right out of school at Serenity Spa and Salon in Terre Haute. I had the privilege to work along side some great women who taught me a lot about this industry. Helping others feel good about themselves inside and out just by pampering them and coaching them on skincare & Make-up. Sadly, Serenity closed its doors in December 2010. I decided to go out on my own and work for myself. By this time, I had an amazing clientele base that was more than happy to follow me to my next destination. I moved to Nikkis Salon in January 2011 and again, beyond blessed with an exceptional group of ladies to work with. With encouragement from my family, clients, co-workers and friends, in the summer of 2013 I took yet another step forward and went back to school. Enrolling into Longs School of Cosmetology, I quickly became a licensed Nail Technician. Best thing I ever did. I specialize in Tammy Taylor sculptured pink & whites, 3D art and nail art. As well as Spa Manicures & Spa Pedicures. Keeping up with all the newest trends and education along the way.
After almost ten years, I am very grateful and amazed for all the opportunities that I have come across and the people I have met in this line of work throughout this time. Coming to "work" to play with exfoliants, lotions & polish. I get to create art on tiny canvases ...while pampering my clients and seeing them leave with smiles & laughter. I have no complaints at all....I LOVE what I do.