Nikki's Services
Full set $50
2 Week $30
3 Week fill $35
Fill W/Nail art $40
Fill W/Gel Polish $38
Gel Polish Manicure $35
Natural Nail Manicure $30
Polish Change $10
Pedicure $45
Toenail Trim $10
Toenail Trim, Shape & Polish Change 20.00
Toenail Gel Polish Change $30 (soak off trim and shape)
Acrylic Prosthetic Toenail $5
3D nail art $5+
Single Nail Art $3+
Nikki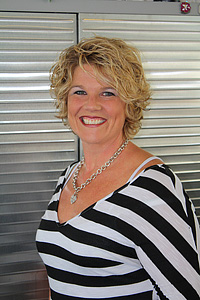 I went to Longs Beauty School in November 1994 and graduated January 24, 1995. The day after I graduated I started working at a very busy salon, from there I built a clientele with the help of the owner and other stylists. In 1997 I was approached by another nail tech about taking over her salon at that time I opened "Nails By Nikki." I believe that was the same year I started assisting with six hour classes in Indianapolis for Tammy Taylor. In 1998 I was featured in Novembers' issue of Nailpro Magazine as a first time competitor. As the salon grew we changed the name to "Nikki's Salon", incorporating other services. I attend continuing ED classes, trade shows, and I teach Tammy Taylor Workshops, and one-on-one classes in Indiana, Illinois, and have traveled to Wisconsin to teach Tammy Taylor classes as well.
I love my career and my clientele and can't imagine doing anything else. My passion is to help others succeed in this amazing career.
I specialize in Tammy Taylor Pink and White Sculptured Nails, colored acrylic, and 3D nail art. I keep up on the latest trends in nail shapes, and designs including fades, nail embellishments, enhancements and techniques.